We never get enough of K-Dramas, do we? Well, brace yourself because Kang Ha Neul is returning to the small screen in a very distinguished form which we are not ready for. Adding to it, our beloved Lee Jae Wook and Hwang In Youp are finally coming back as MAIN LEADS. While Money Heist Korea with a star-studded cast brings us the most thrilling heist Korea could ever witness.
There is no time to rest as the marathon is on! June 2022 is filled with thrill and excitement so prepare yourself and a bucket of popcorn. We present you a list of K-Drama you should definitely look forward to!
K-Dramas of June 2022:
Why Her?
Oh Soo Jae (Seo Hyun Jin) is an accomplished lawyer who happens to take over a high position at the renowned firm called T.K. Law firm. She has achieved high ranks due to her righteous attitude at a young age. However, she gets involved in a controversial case. She is demoted as a professor in a law school. This case turns her world upside down. There she meets Gong Chan (Hwang In Youp) who shows a connection in the past between him and Oh Soo Jae. The Chairman of T.K. law firm has given Oh Soo Jae another chance now it's her turn to prove herself when every finger is pointed at her. If you love K-Dramas like 'Law School' and 'Hyena' then you should look forward to 'Why Her?' which started airing on June 2nd on VIKI.
Insider
Kim Yo Han (Kang Ha Neul) is betrayed by everyone around him as he ends up in prison while working on a case. He is driven by revenge as he joins hands with Oh Soo-Yeon (Lee Yoo Young) to work as an Insider. While he is learning to survive in the cell, he also strives toward overcoming this hurdle. His unreadable face and pre-planned actions make his character even more exciting. We get to see Squid Game actor Heo Sung Tae in Insider which will start airing on June 8th.
Yumi's Cells Season 2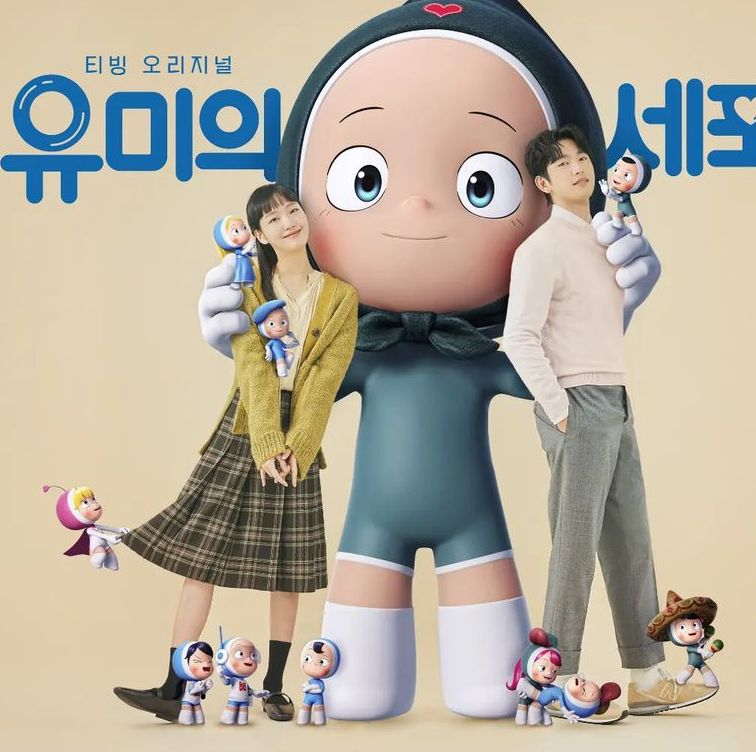 Imagine going through a very painful heartbreak that you give up on love completely? Well, that's what Yumi (Kim Go Eun) had decided to do when she broke up with her boyfriend. But things happened to change after she meets emotionally immature game designer Go Woong (Ahn Bo Hyun). Although they did not last any longer Yumi has learned a lot from this. She is unaware of what's coming for her but she can handle this. She admires her Co-worker Bobby Yoo (GOT7's Jin Young) and her inspiration-driven love cells are ready to on any challenge be it love or life. The much-awaited sequel of Yumi's Cells will be available on iQIYI from 10th June. 
Alchemy Of Souls
In a fictional country Daeho, a high-class warrior cum assassin named Naksu (Jung So Min)  is trapped in the weak body of Mu Deoki. Destiny brings Mu Deoki to Jang Wook (Lee Jae Wook) as his house helper. Jang Wook is a wealthy noble person who is very well known for his troublemaking nature. He is also the talk of the town as he holds a displeasing secret related to his birth. Mu Deoki is secretly helping Jang Wook in learning how to fight. The trailer teases how Mu Deoki is done with Jang Wook's behavior and this duo will bring a fun punch to the show. Alchemy Of Souls featuring other stars like Hwang Min Hyun ex-member of K-pop bands NU'EST and WANNAONE with Shin Seung Ho will be available on Netflix from June 18th. 
Money Heist: Korea- Joint Economical Area
The Spanish hit 'La Casa De Papel' or 'Money Heist' was released on Netflix in 2017. It took over the world and became the most-watched non-English series on Netflix in 2020 (before Squid Game). This remake gives a different perspective but with the same plot. Money Heist: Korea- Joint Economic Area brings South and North Korea's economic system together with some of the most talented actors in the cast. Yoo Ji Tae as the Professor, leading the heist with Kim Yunjin as Seon Woojin, Jeon Jong Seo as Tokyo, Park Hae Soo as Berlin, Lee Won Jong as Moscow, Kim Ji Hoon as Denver, Kim Ji Hoon as Helsinki, Lee Kyu Ho as Oslo. This highly anticipated heist will be available on Netflix from June 24th. 
With South and North Korea joining hands in Money Heist: Korea- Joint Economic Area and too many souls getting exchanged in the ancient era in Alchemy Of Souls; that's quite a fantastical and intriguing start for this month's drama, isn't it?
Are you ready to see Hwang In Youp as the main lead? Do you keep up with Yumi and her love cells? Let us know which K-Dramas of June 2022 are you most excited about in the comments!