Are you eagerly anticipating the release of fresh K-Dramas this new year? Why don't you start with the ongoing ones first, which will most definitely blow your mind and have you yearning for more? From comedy to fantastic immortality, romance to bromance, action to incarnation, north to south, enjoy the warmth of summer this January! Here's a list of ongoing K-Dramas (2022) you shouldn't miss out on. Shh! No spoilers.
Ongoing K-Dramas (2022):
Our Beloved Summer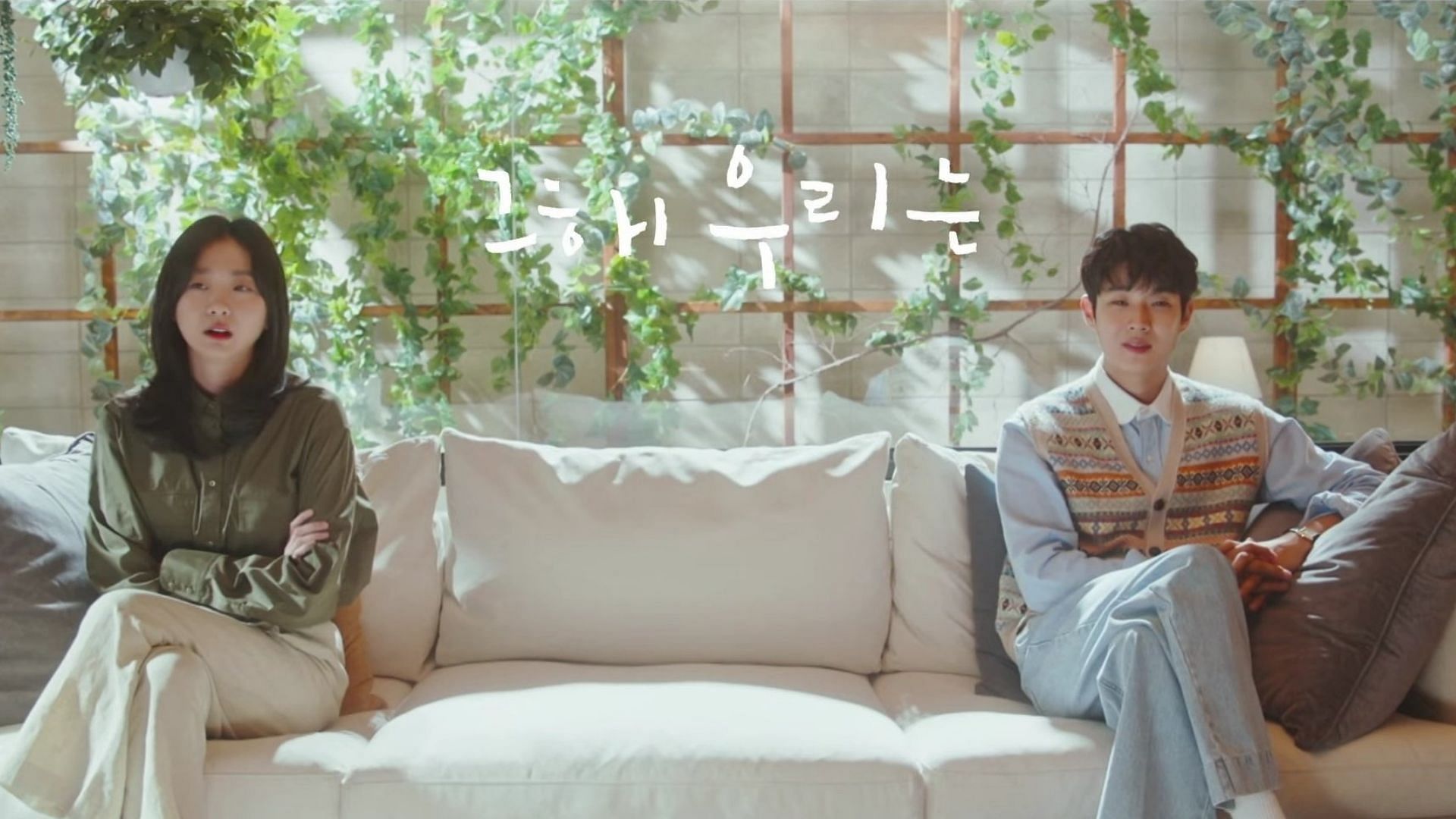 Time flies, people change, and the one you believed would last forever now feel distant and strange. Have you ever wondered what it might be like for ex-lovers to reunite after years apart? Our Beloved Summer answers that for you. With a hot cup of coffee in hand, enjoy this winter watching the mellow youth of two opposing people who were never meant to meet again, but find themselves back where they began. Kim Dami's industrious, keen and aggravating demeanor is pitted against Choi Woo Sik's adorable, clueless and nerdy side. The drama also offers more additions for a bittersweet-yet-soothing playlist with dreamy Christmas Tree by V of BTS, May be by BiBi, Drawer by 10cm, There for you by Kim Na Young. Whether the light bulb of this love will stay dim or brighten up or fade out forever, watch Our Beloved Summer to know more.
Snowdrop
The most anticipated K-Drama since rumors began to circulate in 2019, Snowdrop was embroiled in allegations of distortion of Korean history upon airing but now, they are finally cleared and the show is in full swing again! The series stars none other than Jisoo from BlackPink alongside Romance King Jung Hae In, as well as some outstanding actresses such as Yoo In Na, Jung Yoo Jin, Kim Hye Yoon, Yoon Se-Ah, and actor Jang Seung Jo. This tragic love story is entangled in '80s politics where the land of South Korea is infiltrated by spies from the north while young protesters have taken over the streets. After going on a blind date with Lim Soo Ho (Played by Jung Hae In), Young Ro (Played by Jisoo) finds him drenched in blood and decides to hide him in her dormitory. Who is Lim Soo Ho, and how will this story take a turn amidst the havoc? Will the swirling emotions of the two overwhelm and break them, or will they nurture the two souls and bring them closer than ever? Watch Snowdrop to see how it all unfolds!
Bulgasal
If you liked The Tale Of Nine-Tailed and The Korean Odyssey then Bulgasal: Immortal Souls is for you – and this one has surely set the bar even higher! The theme of the story revolves around immortality, incarnations, curses, and revenge, with intriguing and remarkable plot twists. In Bulgasal, Hwal played by Lee Jin Wook is a monster who has been cursed from birth and has had a miserable life until his soul is stolen and immortality becomes his new curse in retaliation for his family's slaughter. Actress Kwon Nara's character Hwa Yeon however is mystically linked to this cursed soul as she remembers all of his incarnations for the past 600 years. If your curiosity about what a relationship between a mortal and an immortal would look like has been aroused, then Bulgasal is a must-watch for you!
Bad And Crazy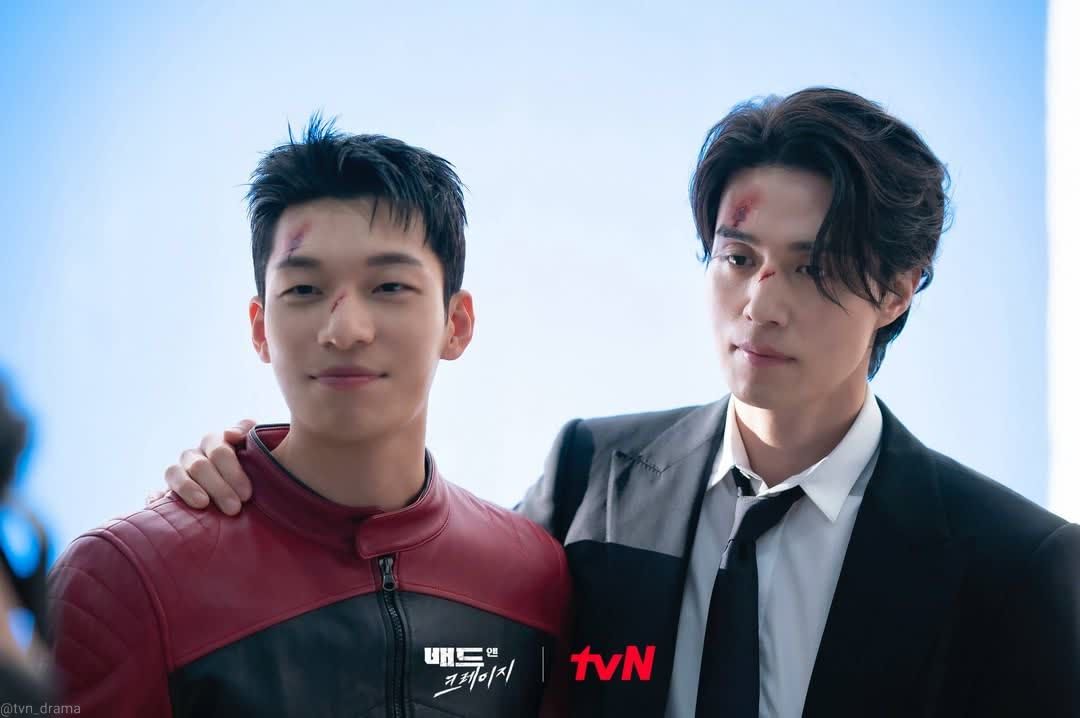 No one imagined seeing Lee Dong Wook and Wi Ha Joon, who aced their previous psychotic roles, coming together in Bad and Crazy. But yes, it did happen! This show mirrors the story of an ambitious yet corrupt cop – the 'BAD' one who has already attained a high rank in the early stages of his career and how his life turns upside-down when the 'CRAZY' makes an entry into his life. Highlighting an exciting Tom and Jerry-like bromance of the two, both Lee Dong Wook and Wa Ji Hoon have shown exemplary bonds and acting skills here. VIXX's N is also to be lauded for excellently bringing his role as the admirable and idealistic rookie cop to life. With more stellar additions to the cast and an unfolding alluring storyline, 'Bad And Crazy' is jam-packed with humor, thrills, action, and bizarre plot twists that will keep you glued to the screen.
Have you watched any of the above-mentioned ongoing K-Dramas (2022)? Which ones are your favorites? Let us know in the comments.