Have we all cried during those heart-wrenching moments in our favorite K-Dramas? The answer to this is YES! The actors do their job well when they move your heart and bring tears to your eyes. Screenwriters made it even hard for us. The dialogues are so touching that there's no way you won't shed tears. Well, here are some of those moments that will make you feel the pain that the character feels like you walk the path with them.
Tear-Jerking K-Drama Moments (2022):
(Note: The following contains spoilers and also has mentions of suicide and death.)
Mijo Watches The Video After Chan Young Passes Away (EP-12)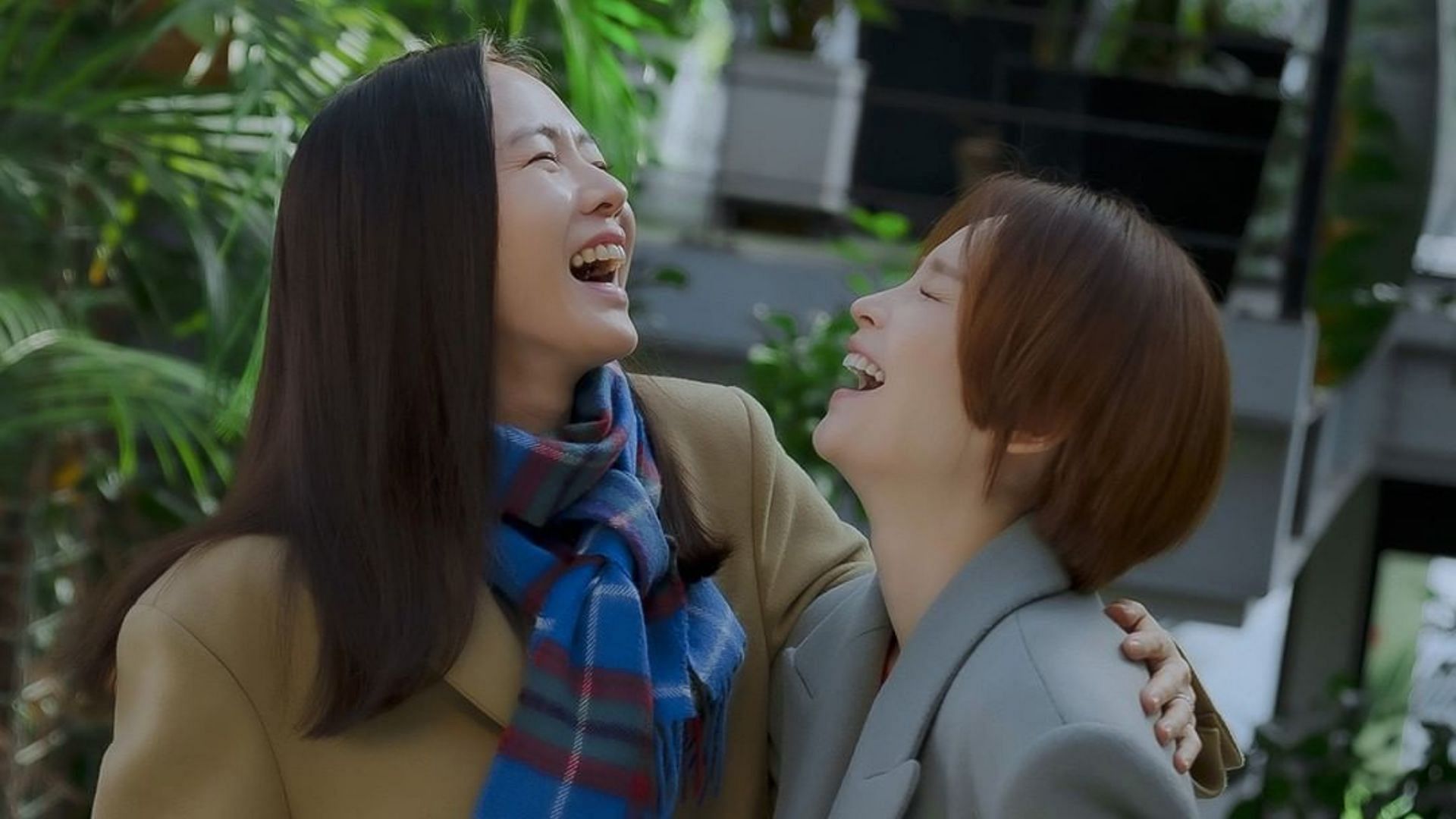 Thirty-Nine is a K-Drama about three best friends Cha Mi Jo (Son Yejin), Jeong Chan Yeong (Jeon Mido), and Jang Joo Hee, having a mid-life crisis at the age of 39 while they decide to live their lives at a certain way, their plans fall flat when they find out Jeong Chan Yeong does not have much time to live. But unlike others, Jeong Chan Yeong decides not to get treated and leave the world in a healthy state. Chan Yeong knew chemotherapy would only bring her more pain so she chose the path of the brave to live her life in the healthiest way possible.
Being in pain however is nothing compared to watching our loved ones in pain, and so 'treatment is not what Chan Yeong wishes', was the hardest to accept for Cha Mi Jo. So Mi Jo and Joo Hee decide to do everything Chan Yeong wishes to and give the best moments of her life. 
"You made my funeral guest list like a brunch party invitation. Because of you, I will have the best funeral in the world, Thank you so much, Mi Jo… Aah, I already miss you so much."
– Jeong Chan Yeong (in the video)
Wind Flower: Ryeon And Jung Gil's Incident (EP-14)
Tomorrow is a K-Drama that sends out a strong message that "No one but you can save yourself." The plot revolves around a team of grim reapers who are assigned to save suicidal lives instead of collecting them. Anger, injustice, hate, crime, remorse, Tomorrow brings you stories that will break your heart and mend it again by giving the characters a deserving end! 
One such story is about Koo Ryeon (Kim Hee Sun) and Park Jung Gil (Lee Su Hyuk). Where the one true couple has to go through society's nasty gaze as Koo Ryeon returns as a survivor from a Barbarian kidnapping of women. Park Jung Gil and Koo Ryeon ignore the words of people and try to live as usual as possible. This was until the situation becomes disastrous that midst an attack on Koo Ryeon, her helper and best friend Gop Dan dies while protecting her. This leaves Ryeon in deep torment. Which turns Jung Gil into the villain who would kill anyone who says anything against Ryeon. 
"I have done nothing I'm ashamed of, but how can I live seeing you lose yourself and knowing that I have made you so?…"  – Koo Ryeon
Ryeon takes her life while she blames herself for Jung Gil's volatile change. 
Lee Cheong San Loses His Loved Ones (EP-3 & 9)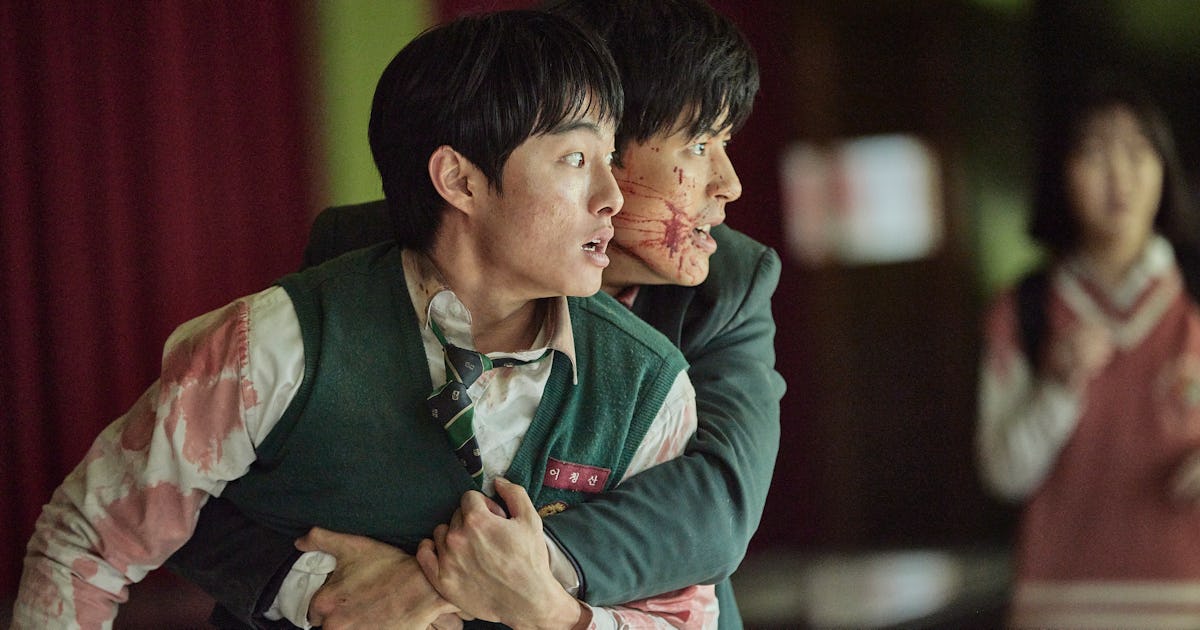 As the name 'all of us are dead' suggests that there is a zombie outbreak at a high school which kills many students. And the ones trapped in school search for ways to escape with no ray of hope. One of the heartbreaking moments of this series was when the main character Lee Cheong San's (Yoon Chan Young) best friend Gyeongsu turns into a zombie and to lure him out of the room he hums the whistle tune they both used to hum together with tears in his eyes.
Later Cheong San's Mother was bitten by Gyeongsu. The misery does not end here, Cheong San was a character that never let himself get distracted by his emotions but while escaping from the school he encounters his friends beating a zombie turns out it was his mother. 
Young Ro Hearing The News Of Her Brother's Death (EP- 7)
The 80s spy romantic thriller 'Snowdrop'  left the fans in awe as some of the most painful scenes will make you. The only person Young Ro (BLACKPINK Jisoo) was close to was her brother. She had n0t seen him in a very long time. The last time she meets him he gives her a scarf to remind her that he is always by her side. When Young Ro hears about his brother's murder through the news she breaks down. She assumes that the perpetrator is no one but the leader of the spies Lim Soo Ho (Jung Hae In). The fact that she gives that scarf to Soo Ho hurts even more since his teammates kill Young Ro's brother.
Yeong Ju and her Father (Ep-8)

'Our Blues' tells us the story of the people of the beautiful Jeju Island living not-so-beautiful lives. One such story is about the young teen couple Yeong Ju (Roh Yoon Seo) and Hyeon (Bae Hyun Sung), where Yeong Ju gets pregnant. After surpassing many difficulties they decide to keep their baby but Yeong Ju's father is still disappointed in her for that decision. The most heartbreaking scene is where Yeong Ju's father beats and blames himself for this situation. Later he helps her out with settling down yet does not support her decision. 
"You can not have everything go your way… that is life." -Yeong Ju's father.
If you think you can handle the emotions portrayed here, then these K-dramas are the ones for you this summer!
What do you think about Mi Jo and Chan Yeong's friendship? Do you think Ryeon and Jung Gil could have a different end? If you have already watched these dramas, let us know your top tear-jerking K-Drama moments 2022 from them.